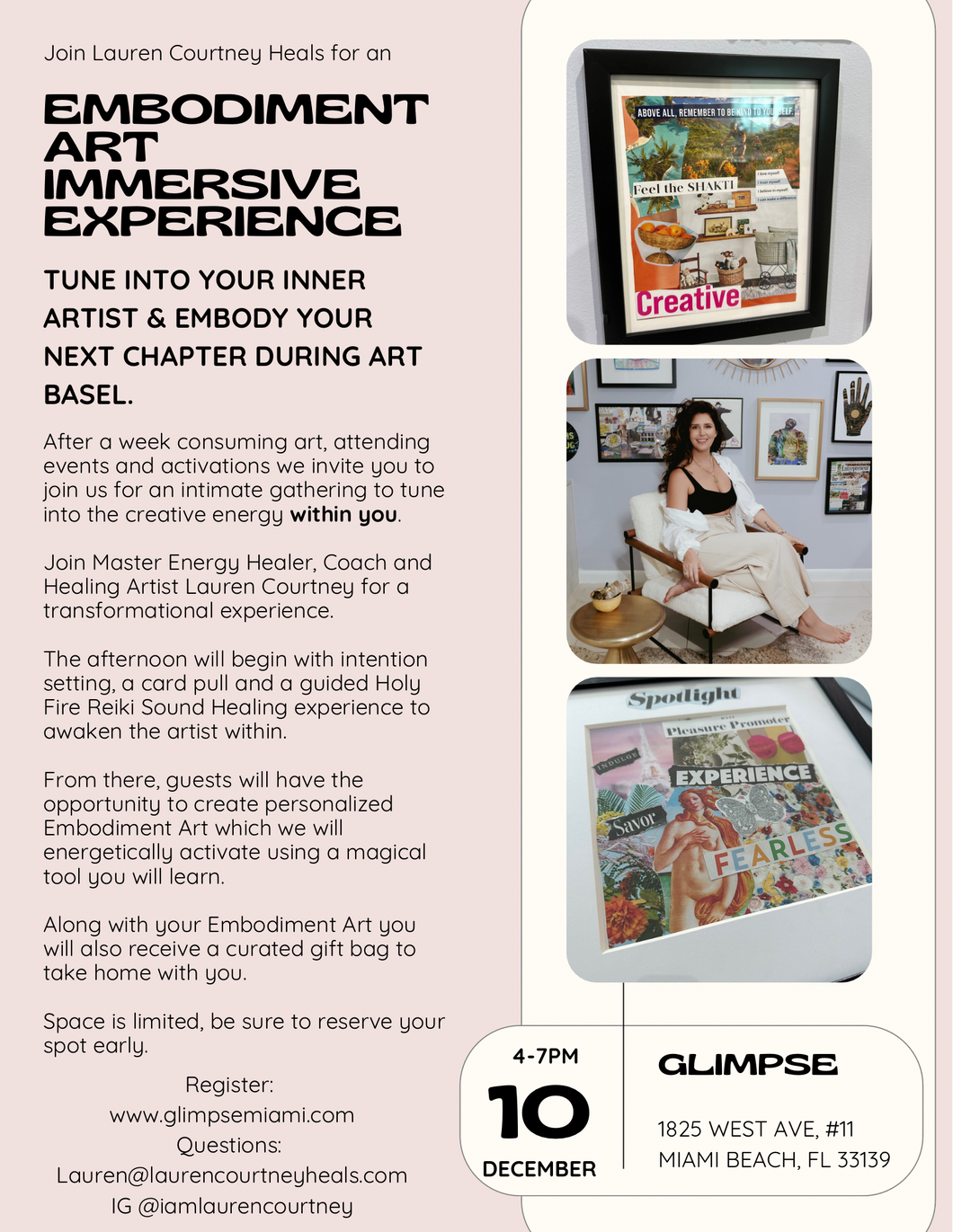 Embodiment Art with Lauren Courtney Heals 12/10 4-7 PM
Glimpse
Regular price $111.00 Sale
Join Lauren Courtney Heals Embodiment Art Immersive Experience 
December 10 / 4-7PM
Glimpse Loft - 1825 West Ave #11, Miami Beach, FL 33139
TUNE INTO YOUR INNER
ARTIST & EMBODY YOUR
NEXT CHAPTER DURING ART BASEL
After a week consuming art, attending events and activations we invite you to join us for an intimate gathering to tune into the creative energy within you.
Join Master Energy Healer, Coach and Healing Artist Lauren Courtney for a transformational experience.
The afternoon will begin with intention setting, a card pull and a guided Holy Fire Reiki Sound Healing experience to awaken the artist within.
From there, guests will have the opportunity to create personalized Embodiment Art which we will energetically activate using a magical tool you will learn.
Along with your Embodiment Art you will also receive a curated gift bag to take home with you.
Space is limited, be sure to reserve your spot early.
Questions:
Lauren@laurencourtneyheals.com
IG @iamlaurencourtney
*Please note this event is rain or shine. No refunds.  If you cannot attend after signing up, you can still pick up your gift bag